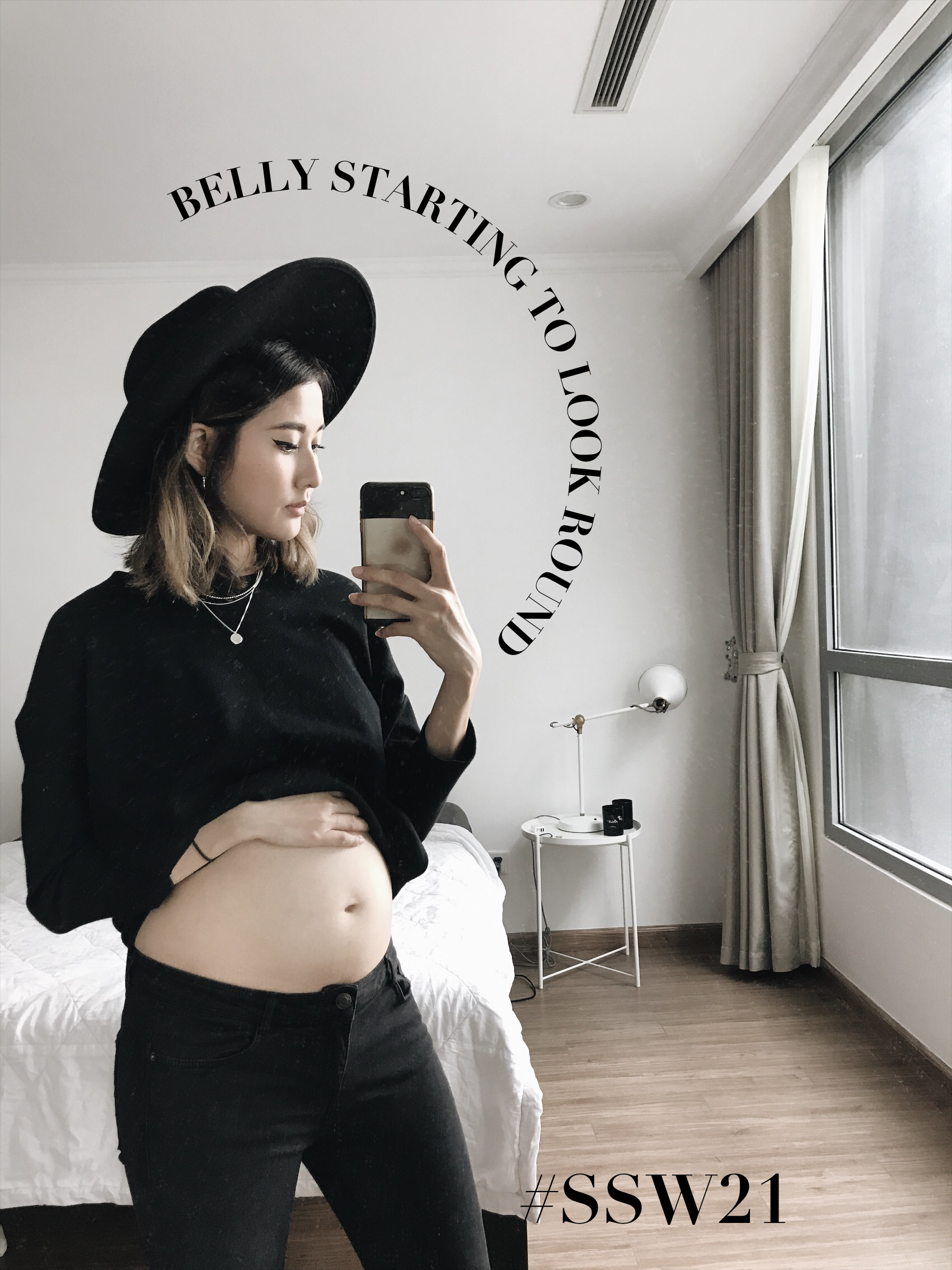 I'm starting to look pregnant haha. Ok I have to admit, part of it is fat for sure because my eating habits have been HORRIBLE lately. Like I eat out a lot, I overeat a lot, I eat a lot of sweets, and yeah, I'm sure that contributed to the growth of my belly, but still, part of it is my baby girl !
Yeah after I have been for another check up and ultrasound here in Saigon it turned out my baby is a little girllll and not a boy. I'm worried because I'm usually not that good with girls and what if she wants to be a pink fairy princess later on ? I'm sure I won't get around making sacrifices when it comes to interior and clothing. But it's ok, pink used to be my favourite colour as well until I was 16, and I loved Hello Kitty to death haha.
A little recap of my medical check up at FV hospital in Saigon, D7. Wow, one fancy hospital for sure ! Hospitals in Germany are mostly kind of old and not that fancy, so I was super amazed. Gynaecology department was crowded with Vietnamese and foreigners alike. All the doctors seem to be very busy, especially the one I picked, Dr. Hieu, head of department. I wasn't so happy about that because I would have wished for a little more attention and conversation because it's my first pregnancy after all. So now I scheduled another appointment with her, just to talk ! About upcoming appointments, how much everything is going to cost and all that, you know.
as always.
I received a funny comment in one of my pregnancy ootd posts, which said that I shouldn't wear black because it will affect my childs..... idk something. I don't know how to translate it right now but you know what I mean right ? And oh boy did I roll my eyes. First of all, pregnancy is not a reason for people to tell you what to do and not to do in my opinion. If you are asked for opinion of if you have really great advise that you want to share, that's fine. But don't go around with advises which are not even your own (because you have never been pregnant and read it online once), and try to make people feel guilty for what they do. I wear whatever makes me feel comfortable, and as long as my jeans still fit, I will wear them. And if black is my favourite colour to wear, I will do so as well. I check a lot of pregnant women on Instagram these days and those sexy moms don't have it easy either. Don't wear high heels, don't reveal your body so much and bla bla bla.
You do, whatever makes you feel comfortable and happy. That's it. I'm not used to dresses for example so now I have to go and find more pants because most of my pants did get very very tight or do not fit at all anymore. In Germany most major retailers have pregnancy departments with cool clothes, but here most of the things I've seen have been oversized dresses with floral or cat patterns lol. If you know where to get more casual pregnancy clothing in HCMC, let me know.
For now I have a cold to cure.